Samhain & May at Qi
This is the time of year when we in the Southern Hemisphere celebrate Samhain, the time of deep Autumn.  We celebrate the passing of the old and give thanks to those who have gone before.
This is also a time of transition – the Earth rests so new life can be reborn in Spring. Seeds and shoots rest deep in the soul, and potential rests deep in our bodies. Use this time for meditation and reflection around changes, transitions, beginnings and endings. Are there any habits, behaviours, or relationships that you do not want to carry forward? Be guided by the trees as they shed their leaves to make way for new growth.
This year Samhain falls on May 5. Light a candle and make offerings for your ancestors. The veil between this world and the next is said to be at its thinnest at this time. You may want to place photographs of your ancestors on an altar, set an extra place at dinner, cook and eating your ancestors' favourite meals, or share happy memories with other family members and friends. Some people leave a plate of food and a glass of wine for wandering spirits.
This is the true time for celebrating "Halloween" or All Hallows' Eve in the Southern Hemisphere – the popularised "Halloween" of American origin is a remnant of more ancient rituals, and is timed for the Northern Hemisphere cycle.  The Jack-o'-lanterns (carved pumpkin shells lit with candles) were originally made to frighten away the spirits thought to roam freely at this time of year.
Another practice that is especially potent at Samhain is divination. Some of the traditional activities from Ireland and Britain involve foretelling one's future partner:
Peel an apple in one long strip, then toss the peel over the shoulder. The peel is believed to land in the shape of the first letter of the future spouse's name.
Roast two hazelnuts near an open fire; one named for the person roasting them and the other for the person they desire. If the nuts roast quietly, it foretells a good match. If they jump away from the heat, it is not a good match.
Eat three bites from a Samhain loaf and go to bed in silence without anything to drink. This results in a dream in which the future spouse offers a drink to quench the dreamer's thirst.
Sit in a darkened room and gaze into a mirror on Samhain night –  the face of the future partner will appear in the mirror.
Stones for Samhain: Jasper, Calcite, Obsidian, Carnelian, Sunstone, Opal, Danburite.
Please read on for what's new in store, interesting reads from the Practitioners on the Blog, new classes, workshops & specials!

Added lots of new AA+ grade tumbled pebbles in! ?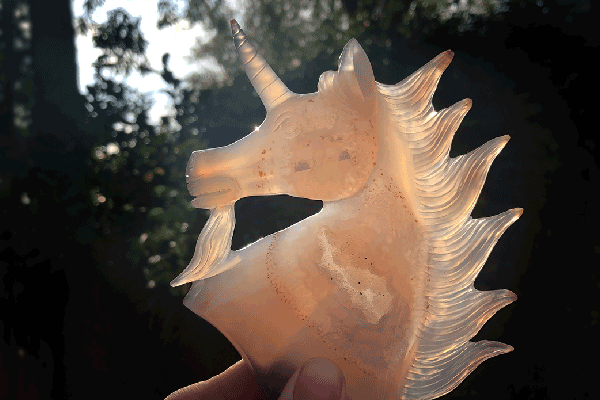 JASPER
Jasper is recognised as a very nurturing and protective stone, especially by Shamanic cultures. Recognised for its stabilising qualities, Jasper will work to ground energies into manifest. Jasper will aid one to work towards goals steadfastly and with determination.
Welcoming Sally & Jasmine onboard at our Healing Centre: 
Sally will be introducing Bowen Therapy to our Healing Centre, and a weekly Chanting Group on Monday nights.
When I injured my back at the age of 19, I had no idea of the gift that this would be or of the truly amazing healing journey this would take me on. When, at the time, I was told that I would have to live with the pain and my condition would only get worse, I found answers and positive change through natural healing modalities… (more)
Jaz is a Naturopath with almost 10 years experience in the natural medicine industry. She specializes in the treatment and education of hormonal health; & is an accredited Natural Hormone & Fertility Educator.
In her spare time Jaz practices yoga, listens to lectures on Zen buddhism & indulges in true crime programs. You can read more about her here (more)

MONDAY
An Evening of Chanting with Sally Dickenson
7:30PM – 8:30PM / First Class Free!
"Together we will create a beautiful vortex of healing sound energy, I always feel like I've been through a Divine car wash. Divinely rinsed, centred, balanced, and aligned, a great way to begin the week. 
Music and singing has been a love of mine from the time I was small and dreamt of being a singer (more)"
Kim Bleeze
The On-Purpose Kickstarter / OFFERING $100 off!
The On-Purpose Kickstarter is designed for Lightworkers that are simply not stepping up and living by their souls design. Instead, they may be allowing their fears and self-beliefs to control their choices, aiding them to live in-congruently with their souls life design.
In this 2 hours session, Kim will go through the necessary processes using a range of modalities to pick your life apart and help you piece it back together in a way that serves your highest good. (Please note, sessions can go over time – please allow a little more time)
Includes 1 x 30 minute catch-up coaching call valued at $120 to keep you accountable.
The offer is $100 off the total price of $400. Enter coupon code: OPK100
BOOK HERE: https://bookwithkimbleeze.as.me/?appointmentType=6249746
*Session must be booked before May 31st. Sessions can be scheduled for any time Kim's booking calendar permits. Rescheduling is permitted and no-shows without prior contact with forfeit their appointment. No refunds offered unless for some reason it is decided at the time that you are completely unhappy with the service. 30 minute catch-up coaching call must be booked within 3 months of original session.
Thank you for reading!
Love & Light,
xx