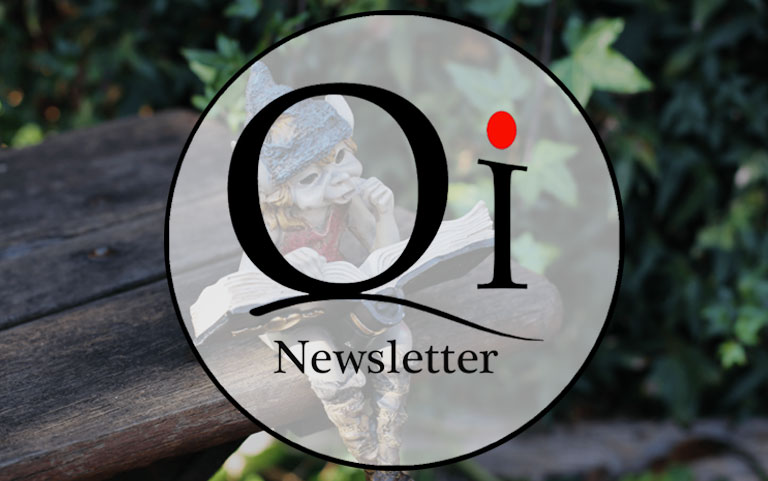 This is the time of year when we in the Southern Hemisphere celebrate Samhain, the time of deep Autumn. We celebrate the passing of the old and give thanks to those who have gone before. This is also a time of transition – the Earth rests so new life can be reborn in Spring.
Seeds and shoots rest deep in the soul, and potential rests deep in our bodies. Use this time for meditation and reflection around changes, transitions, beginnings and endings. Are there any habits, behaviours, or relationships that you do not want to carry forward? Be guided by the trees as they shed their leaves to make way for new growth.
This year Samhain fell on May 6. Light a candle and make offerings for your ancestors. The veil between this world and the next is said to be at its thinnest at this time. You may want to place photographs of your ancestors on an altar, set an extra place at dinner, cooking and eating your ancestors' favourite meals, or share happy memories with other family members and friends. Some people leave a plate of food and a glass of wine for wandering spirits.
This is the true time for celebrating "Halloween" or All Hallows' Eve in the Southern Hemisphere – the popularised "Halloween" of American origin is a remnant of more ancient rituals and is timed for the Northern Hemisphere cycle. The Jack-o'-lanterns (carved pumpkin shells lit with candles) were originally made to frighten away the spirits thought to roam freely at this time of year.
Stones for Samhain: Jasper, Calcite, Obsidian, Carnelian, Sunstone, Opal, Danburite.
Please read on for interesting reads from on the blog, new practitioners, workshops & specials!

If you easily understand how others feel and also feel the emotions of others, you are likely an Empath of Highly Sensitive Person (HSP). You may often find yourself as the "go to" person for people's issues. People are magnetised to you because they sense you are a caring and nurturing soul.
Many Empaths find themselves in challenging situations where the emotions of others become a burden. For example… (read more)
Dear Heart,
Welcoming in the month of May, and all the restorative energies that this brings.
May is a wonderful time to spend time really caring for the self. Connecting to the energies of self-care, self-nurturing, and whatever this means for you. It could be taking time to make your home more beautiful, making delicious food, potting up some gorgeous plants, and in general, taking time for anything deeply restorative and creative… (read more)
What started off as a card playing game has now been used for seeking and providing guidance.
Tarot for a beginner can be daunting, particularly with the 78 cards with varied graphics and a guidebook with extremely small font. A common question is – Where do I start?
My top three tips for a Tarot Beginner are:
Crystals have been present as power stones since the early ages. Many leaders of churches and countries have ceremonial staffs and crowns adorned with precious stones. This adornment is symbolic of power and shows that the holder has access to the metaphysical.
The laser is a natural quartz wand/staff which is seen as a symbol of power and enhances the connection with the metaphysical world. When tapped with another crystal the laser emits a melodic sound… (read more)
Ok, so let's start by just clearing up that I don't mean this literally! More than likely your house is not all up in your grill giving you its thoughts on the federal election and the neighbour's cat.
But the place you call home is most definitely communicating with you.
Some people who are very sensitive to energy will feel things in some houses and can have some direct communication through one of the "clairs" such as… (read more)
Flexxd™ Fit Resistance Yoga
Qi Gong
Energy Healing
Fiona Goldsmith has taken her extensive yoga and human movement experience and added resistance stretching to focus on the fascia. Her clients are seeing immediate physical improvement in their flexibility and strength. She calls her new sessions Flexxd™
Intuitive Readings
Clairsentient
Clairvoyant
"I have always had an interest in spirituality and all things magical and divine. Over time my interest and intuitive abilities have developed into a passion. Realising that I can act as a channel that is helpful to others is a truly rewarding experience."
"I have always had a holistic view of healthcare and been a firm believer in alternative medicine. Life presents different challenges to all of us, and at a point in my life when I needed a change of direction I chose to study a Diploma of Remedial Massage at the Melbourne Institute of Massage Therapy."

Thank you for reading!
Love & Light,
xx