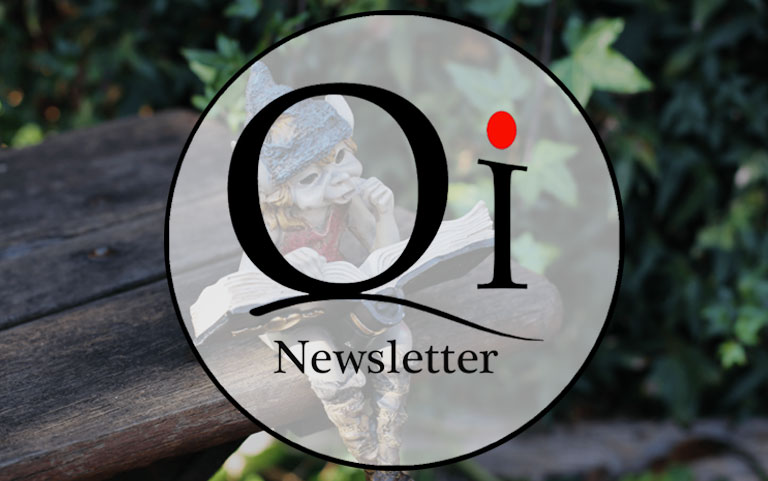 September is Spring! After our long, cold winter we can welcome the return of the Sun and shoots of new life. Come relax in our beautiful garden, our lemon tree is full of fruit and blossom all at the same time! And the jasmine is out– creating that intoxicating smell of spring.
This month marks one year since we expanded across two shops and boy has time flown. The move was huge for us and in many ways it feels like we're just coming back down to earth now!! It's also been a year since our new bookstore started trading until 9 pm weeknights and again, it's probably taken this long for late nights to really start catching on.
It's been so interesting observing how different people react to change. Whilst at first we experienced some resistance to the changes, people now seem to be really understanding and appreciating what we've created. With more space the shop is once more a relaxing sanctuary even when we're super busy.
We have been really bust the past few week putting out lots of new stock so there are lots of new goodies to look at.
Please come and celebrate a year on with our 16th Annual Open Day over two days October 26th & 27th. Free Talks and Workshops running all weekend. $500 door prize. Free BBQ Lunch. Free Entry. Free Kids Activity Table. *Please note: mini-treatments are no longer offered on the day. You can now book $10- 15 min Mini-treatments directly with participating practitioners throughout the month of November.
As soon as we have one set, we will post a schedule of the of the Free Talks and Workshop, along with a list of the practitioners whom are offering mini-treatments. Stay tuned.
(L-R) 1. Black Obsidian & Rose Quartz Massage Wands, Shiva Lingams & Jambhala, God of Wealth 2. Venus of Willendorf Statue, Rose Quartx Gua Sha tools, Yoni Jade Eggs, Rose Quartz Facial Roller 3. Pyrite & Bismuth 4. Assorted Jewellery Boxes
17TH ANNUAL OPEN DAY!
By popular demand and with more practitioners on board, we've decided to run Open Day over two days. This will accomodate for longer free talks & workshops!
You are welcome to attend as many free talks and workshops over the Saturday and Sunday. Mini treatments will now be offered for the whole month of November, to be pre-booked directly with the practitioner of your choice.
A list of participating practitioners and schedule of talks and workshops will be announced soon.
If you can't make it on one day, you can make it the next!

Continue to expect the unexpected this month. There is a lot happening and many are in overwhelm., not knowing where to focus their attention.
Childhood trauma may be activated, either for yourself or the collective in general. This will be quite difficult for many, and if this does affect you please seek all the support and help that you need.
Astrologically Mars (action) is trine Uranus (the unexpected/change) and Chiron (deep wounding)… (read more)
These past weeks I have found myself deep in contemplation. Like many people I know, the experience of watching the Amazon consumed by flames has been utterly wrenching. I have felt acutely my love for beasts, organisms, and life in all forms. I have laid my hands upon trees as I passed them.
The great space-holders of nature, churning the chemical balance of the planet into the exact alignment that supports life. I wake up with the voice of Caroline Myss in the room; 'all life breathes together'…(read more)
Hahnemann healing is a form of healing that has been brought forward from the Schools of Learning in Ancient Egypt. It uses precise touch and precise colour to unblock emotions in the body causing suffering, ill health, negative thought patterns and pain.
It is an energy healing that works in a more specialised way than the traditional spiritual healing like Reiki. Reiki works by the practitioner drawing energy from the greater universe and dispersing it generally throughout a person's energy field to give a sense of wellbeing…. (read more)
Welcoming Lucinda & Simone onboard:
Hahnemann Healing

Spiritual Counselling

Concomitant Healing

Massage Therapy
Lucinda Pyman has been a certified practitioner in emotional healing for over 8 years and a certified massage therapist for over 15 years. She is passionate about helping people find their purpose and unlocking their potential through healing the mind, body and spirit … (read more)
Journey Practitioner

Doula

Tantra
Simone has been working in the self-development field, coaching and practicing as an emotional therapist, for over 14 years. Along with studying sexuality for over a decade, Simone has trained personally with leaders in their fields, including business mentors and spiritual teachers… (read more)

Thank you for reading!
Love & Light,
xx