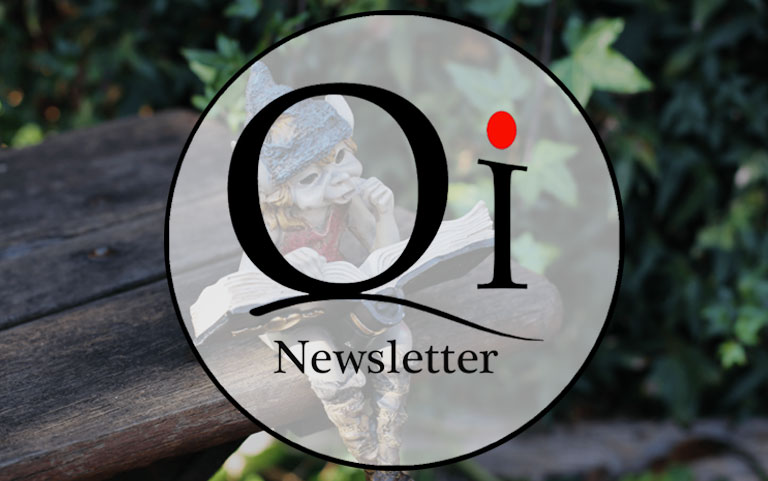 November at Qi
Are you a Night Owl? Or a Bookworm?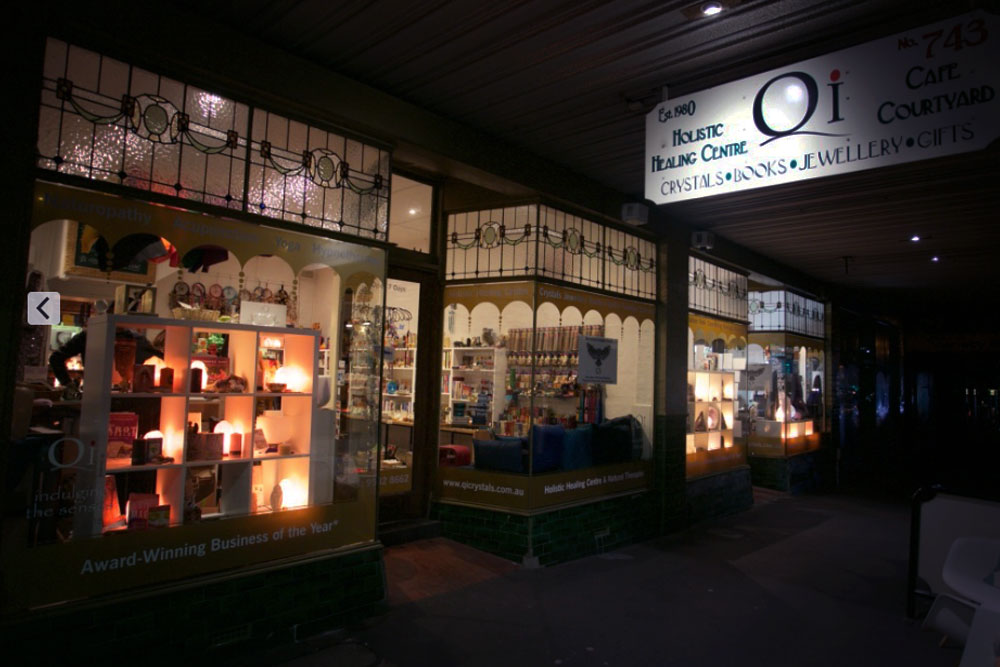 Our new & larger bookstore and healing centre are now open until 9pm weeknights. Come in and enjoy a free tea, coffee or chai in our beautiful and nurturing environment.
Discover many new cosy places to sit and unwind after a long day. You'll also find a larger selection of books, oracle cards, DVD's and CD's as well as many other great gift ideas.
We have chosen to keep many of our biggest, most beautiful crystals in the bookshop, as well as a great collection of tumbled stones and natural crystal specimens, so you can continue to soak up the crystals energy and atmosphere late into the night.
We also have classes and groups running most nights and many of our practitioners are now offering readings and treatments until 9pm weeknights. Lay-bys and orders can now be collected until 9PM weeknights.
Thank you to those of you who joined us for our 16th Annual Open Day! It was great to see so many people take the opportunity to attend plenty of the talks and workshops.
We were truly blessed with perfect weather and it was such a pleasure to share our newly renovated shops with everyone. Now spread over two shops, our new larger floor plan made for a much more leisurely event.
Whilst some were disappointed that we are no longer offering mini-treatments on the day, we are offering the mini-treatments ($10 for 15 minutes) for the whole Month of November. Coming in to see practitioners without the fanfare of the Open Day should make for better, more intimate treatments.
Follow this link to see who's offering mini treatments.
Our door prize was won by Ruth! We'll try and get a photo when she comes to collect her prize and with her permission will print it in our December newsletter.
If you haven't come to check out our new space yet please give us the opportunity to show you around.

In the Southern Hemisphere this is the season of Beltane, a Spring festival of optimism, generatively and the passion of life. Beltane is traditionally celebrated on May 1 – May Day – in the Northern Hemisphere, and on November 1 in the Southern Hemisphere.
This seasonal festival marks the halfway point between the spring equinox and the summer solstice; the exact date in Melbourne in 2018 is November 7, 21.18… (read more)
Dear Heart,
Let's take a breath together as we connect within.  Asking for everything to slow down and lighten up.
Asking for all the radiant portals within us to begin to open and expand.  Getting bigger and bigger, lighter and lighter, as we allow ourself to emanate from within.
Let's first spend some time with the solar plexus, asking for this to open up, loosen up… (read more)

In continuation of Open Day festivities, the following practitioners are offering $10 mini-treatments for 15 minutes! Give them a call directly to book:
| | | |
| --- | --- | --- |
| PRACTITIONER | MINI TREATMENT | BOOKING CONTACT |
| Tina | Readings | 0416 889 674 |
| Yasmin | Healings | 0410 729 870 |
| Kelly | Aromatherapy & Reiki | 0435 773 419 |
| Sally | Bowen Therapy | 0425 702 624 |
| Andrea | Healings/Readings | 0411 954 391 |
| Manjit | Body Balance & Chakra Healing | 0411 496 990 |
| Lida | Conversations with Light | 0403 861 638 |
| Sharon | Stillness Through Movement:Healing Practice | 0411 206 830 |
| Kaliopi | Readings | 0498 290 284 |
| Cecilia | Chakra Balance | 0408 204 084 |
Thank you for reading!
Love & Light,
xx