Deearne Laracy
Deearne Laracy Therapies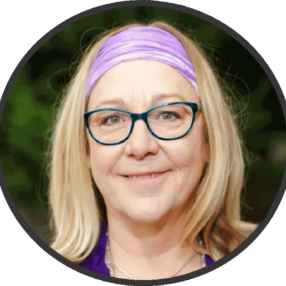 Meridian Tapping (EFT)

Reiki

Crystal Therapy

Colour Therapy

Holistic Counselling
30 minutes / $50
60 minutes / $95
90 minutes / $140
Bookings:
0413 567 333
Deearne worked in the corporate world in various roles for over 30 years, finally realising that her true calling was helping people to become well and whole again. Her interest in all things mystical dates back to childhood, and she has a natural desire for helping people become the best version of themselves. Born and bred in Melbourne, Deearne lives with her much-loved husband, and two beautiful fur babies. Her warm, caring, yet professional nature puts people at ease immediately, making them feel comfortable, safe, and nurtured.
Re-igniting her true passion, Deearne studied for 3 years to obtain a 'Dual Diploma in Complementary Therapies and Holistic Counselling', via Natural Energies College, focussing primarily on Reiki, Crystal Healing, Colour Therapy, Energy Balancing (Meridian Tapping (EFT)), and Holistic Counselling. These therapies, along with her insight and intuition, assist her in guiding you to gently and safely release blocked and negative energy, getting to the core issue of your pain/emotions/issues, and helping you to live a happier, fuller, more rewarding life.
Deearne is a member of Australian Reiki Connection (ARC), the Association of Australian Reiki Professionals (AARP), Australian Holistic Healers and Counsellors Association (AHHCA), and the International Institute for Complementary Therapists (IICT).
*First Session Half Price
Meridian Tapping (EFT) / Energy Balancing
This is a powerful healing tool which can provide relief from physical pain, emotional issues, addictions, fears, and stress, the list is endless. The tapping method works along your energy meridians, which is likened to psychological acupressure (without the needles or pain).
Energy Balancing is accomplished by incorporating techniques such as Scanning and Repairing the Aura, Pendulum Assessment and Balancing of the Chakra's, Reiki, Crystals, and Colour.
Reiki
A non-invasive, gentle but powerful hands-on energy healing, Reiki treats your entire being, your mind, body, emotions, and spirit. The many beneficial effects include feelings of peace, clarity, relaxation, and acceptance, empowering you to be able to see and make changes in your life for the better.
Crystal Therapy
Crystals have been used for healing and protection for thousands of years all over the world. Their amazing energy and vibrations have powerful healing and rejuvenating qualities, and used in conjunction with Reiki, their power is amplified, making this combination even more powerful in their healing capabilities. A session involves placing crystals on and/or around the body, a guided meditation, and various crystal healing techniques, balancing and restoring your energy centres.
Colour Therapy
Colour Therapy dates back thousands of years to ancient Egypt, Greece, China, and India, and is still demonstrated in Ayurvedic medicine today. The energy of colour affects us spiritually, emotionally, and physically, and Colour Therapy has widespread positive effects on your body as a whole.
Depending on your goal, a session with Deearne may involve colour meditation, colour breathing, drawing analysis, or drawing for release, colour readings, mandalas, discussing food, drinks, décor, and clothes in relation to colour and what's best for you.
Holistic Counselling
Deearne's counselling sessions incorporate methods such as Meditations, Breathing Exercises, Visualisation work, and Rational Emotive Therapy, dealing with a wide range of issues, such as, but not limited to:
Stress Relief
Anger Management
Relationships
Overcoming Fears
Self Esteem
Conflict Resolution
Dream Analysis
Core Beliefs and Limiting Attitudes
Inner Child Healing
Past Life work
Manifesting
Depending on the extent of the issues, treatments will usually consist of a minimum of 6 sessions.