Jennifer Seitanidis
Self of Self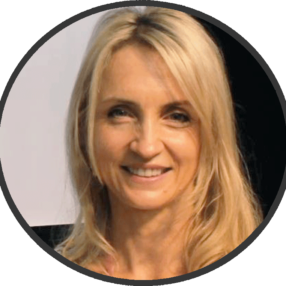 Aura & Chakra Imaging

Clinical Hypnotherapy

Virtual Gatric Band Weightloss Program

NLP

Past Life Regression
Aura & Chakra Imaging
30 mins / $55
Thursday
10AM – 11AM
$15 per person
*First Class Free.
PH: 9982 1852
Jennifer has trained with Sonia Choquette and Dr Brian Weiss in the USA to gain knowledge in bringing soul-focused healing to her therapies.  Whether it's low self-esteem, anxiety, weight & body Issues, grief or relationship problems, her expertise empowers women to heal their past and regain their feminine & energetic presence.
Aura & Chakra Imaging
Gain insight in to your health, wellness and energetic state with the latest Bio-sensor feedback system. Your Aura & Chakra size and colours are displayed on screen in multiple formats and graphs.  The 22 page printout details in-depth analysis of your energetic data and gives you a breakdown for each of the 7 main Chakra centers of the body.  It provides you with an analysis of your Chakra energy levels, Aura Size and Aura Colour interpretations.
Your consultation and 22 page printout includes:
Your individual Aura Colour Analysis
Aura & Chakra size overview
Energy Levels of the Individual Chakras
Yin-Yang Balance
Mind-Body-Spirit Graph
State of Mind & Body indicator
Energy analysis
Information on how to improve potential problem areas
For more information contact Jennifer personally on 9982 1852 or visit the website www.auraimaging.com.au
Virtual Gastric Band Weight Loss Program
This is NOT a Diet and there is no Deprivation involved! UK Clinical Trials showed a 95% Success Rate in Weight Loss with 65% of people maintaining their weight loss after 12 months with this Program.
Do you suffer from the following?
Yo-Yo Dieting
Negative Body Image
Emotional Eating
Feelings of Overwhelm
Low Self Esteem & Anxiety
Or Critical Self Talk – "I can't lose weight…….I'm not good enough… they don't like me…..I'm useless…..what's the point……I can't change anything…"
The Virtual Gastric Band Program formulated by Sheila Granger in the UK, is a remarkable weight loss programme.  As the name suggests, this system utilises the concept of a "virtual" gastric band with clinical hypnotherapy.  It successfully harnesses the power that every individual holds within them to make changes to their lives. Consciously we all know what we need to do, but for a change to be significant it needs to be done on a subconscious level.  This 4-week program trains the subconscious to be satisfied with much smaller amounts of food. It takes around 28 days to form new habits.  This program includes 4 weekly hypnotherapy sessions, 2 CDs to integrate your new habits, a workbook and full support.
 "If you do what you've always done, you'll get what you've always gotten." – Anthony Robbins.
Clinical Hypnotherapy, NLP & Counselling
If you are serious about making changes in your life and sick of wasting your energy on the same old struggles, you have come to the right place. Jennifer's highly successful Healing Modalities can help you to experience more of what you want out of life while eliminating the effects of:
Low Self Esteem & Inner Conflict
Grief
Weight & Body Image issues
Anxiety & Stress
Feelings of Overwhelm
Past Trauma.
By adopting a Holistic approach to therapy, including the Mind Body & Spirit connection, women can rediscover their Feminine & Energetic Selves and find their passion for life again.
Past Life Therapy 
Jennifer was trained in Past Life Therapy by Dr. Brian Weiss (Many Lives Many Masters) at the Omega Institute in America and facilitates safe and experiential Past Life regression.  By exploring Past Lives you can bring understanding to your current life situations, behaviours and relationships. Have you ever wondered?
Who was I in a Past Life?
What did I do?
What talents did I have?
Why do I feel an attachment to a certain country or historical event?
What lessons did I come in to learn from this lifetime?
Past life Therapy can be used to access memories of Past Lives or incarnations.  It can help you to understand yourself in a much more profound way.  It is often the case that the subconscious will take you back to a Past Life which holds some significance to your current situation in this lifetime, and by exploring that Past Life, will bring you clarity and understanding in this one.  It is ideal to come with no expectations and an open mind and you need to allow at least 90 min.
Guided Visualisation Meditation, with the aid of crystals. First class FREE. New students only, no obligation to continue. Casual attendance with no need to book in advance, though classes are subject to cancel without notice so you are welcome to give the store a call to confirm class is scheduled to run, or check our Qi Crystals Facebook Page, for latest notices.